4th Generation hiv-kit
10-150 days window period 4th Generation HIV testing kit to detect p24 in addition to IgG and IgM for early detection.
Description
Size Guide
Reviews (0)
Store Policies
Inquiries
Description
4th Generation hiv-kit
1 Test Kit trial pack
4th generation hiv test kit window period of 9 days to 120 days for Antigens
4th Generation hiv self testing kit to detect p24 in addition to IgG and IgM for early detection
Evaluated by NIB
Requires only 5 µL of specimen ( 2 drops )
Use serum, plasma or whole blood
Results available within 15 min to allow prompt action to be taken at the point of care
Performance validated with BBI low titre panel FDA Panel
HIV-Ab/Ag 4th Generation hiv Test Kit is a lateral flow immunochromatographic assay.
The 4th Generation hiv-kit consists of:
1) a burgundy coloured conjugate pad containing recombinant HIV-gp120-41 and gp-36 antigens conjugated with colloidal gold (HIV conjugates), monoclonal anti-HIV-p24 antibody conjugated with colloidal gold (p24 conjugates) and rabbit IgG-gold conjugates (for control line),
2) a nitrocellulose membrane strip containing two test lines (Ag line and Ab line) and a control line (C line). The Ab line is pre-coated with HIV-gp120-41 and HIV-2 gp-36 antigens for the detection of antibodies to HIV-1 including O or HIV-2, the Ag line is pre-coated with another monoclonal anti-HIV-p24 antibody for the detection of p24 antigen, and the C line is pre-coated with goat anti-rabbit IgG antibody
4th Generation HIV Self Testing kit Each kit contains:
Individually sealed foil pouch containing:
One cassette device
One desiccant
Specimen transfer device
Sample diluent( buffer )
One package insert (instruction for use)
4th Generation hiv-kit Hiv Testing Kit Antigen Window period 10 – 120 days ( upto 180 ) , Antibody Detention will be after 120-180 days till lifetime.
Following an exposure that leads to HIV infection, the amount of time during which no existing diagnostic test is capable of detecting HIV is called the eclipse period.2
The time between potential HIV exposure and an accurate test result is referred to as the window period. Improvements in testing technology continue to reduce the detection window period, and, therefore, the time to diagnosis and treatment of early HIV infection. As seen in the figure, each type of HIV test has its own testing window, with the NAT capable of detecting HIV the earliest, followed by the antigen/antibody combination test, and lastly, the antibody test.
HIV Testing kit Program Evaluations :
https://www.cdc.gov/hiv/pdf/library/reports/cdc-hiv-annual-HIV-testing-report-2020.pdf
https://www.cdc.gov/hiv/pdf/research/evaluation_HIVTesting_BudgetAllocation.pdf
https://www.cdc.gov/hiv/pdf/testing_resources_CDC_Evaluation_Toolkit_Routine_HIV_Screening.pdf
4th Generation hiv test kit Legal Disclaimer: this Hiv Testing Kit is an diagnostic product to be used in or by medical professional expert supervision only Review the procedure and repeat the test with a new test device. If the problem persists, discontinue using the test kit immediately and cross verify with ELISA / PCR Methods at your diagnostic centre or referral diagnostic laboratory
https://microsidd.com/en/hiv-test-kit-rapid-2-test/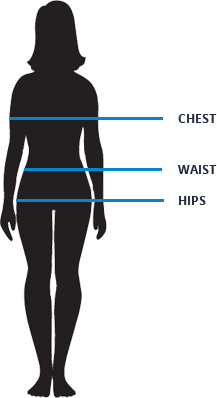 | size | chest(in.) | waist(in.) | hips(in.) |
| --- | --- | --- | --- |
| XS | 34-36 | 27-29 | 34.5-36.5 |
| S | 36-38 | 29-31 | 36.5-38.5 |
| M | 38-40 | 31-33 | 38.5-40.5 |
| L | 40-42 | 33-36 | 40.5-43.5 |
| XL | 42-45 | 36-40 | 43.5-47.5 |
| XXL | 45-48 | 40-44 | 47.5-51.5 |
---
Only logged in customers who have purchased this product may leave a review.
General Inquiries
There are no inquiries yet.